Associate Director of Strategy and Partnerships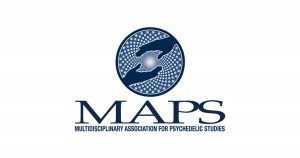 This is a remote position from a suitable space to work. Secure internet and reliable phone reception are required. This position requires frequent phone and internet meetings. Certain home office expenses may be reimbursed. A work computer will be provided.
Occasional travel to the Santa Cruz or Oakland offices in California may be required.
Hours
Full-time, 40 hours per week. We are a West Coast-based company and applicants must be available during normal business hours (9:00 AM – 6:00 PM Pacific Time, Monday through Friday). The exact schedule may be arranged upon hire. Occasional weekend hours may be required with advance arrangement.
Position Duties
Identify and structure strategic projects/initiatives to solve challenging organizational issues by working with stakeholders across the organization, managing communications, overseeing milestones and timelines, and leading cross-functional groups to synthesize feedback and deliver on objectives
Define, launch and drive strategic initiatives to deliver on MAPS' mission to achieve mass mental health and social change
Develop partnerships with non-profit and for-profit players in the psychedelic medicine field
Collaborate with cross-functional stakeholders in annual business planning, headcount management, key organizational metrics, and other operationally strategic projects
Develop scalable solutions, work to manage risks across the organization and develop best practices to benefit the organization
Analyze internal data, external data, and trends to communicate the financial implications under various scenarios
Work with large data sets pulled from various systems and databases; independently ascertain how to query data and run ad hoc analyses to drive insights on our product offerings
Draw actionable insights and create clear presentations to convey information to internal and external stakeholders
Conduct business metric analysis, including defining KPIs, monitoring, and evaluating performance against targets
Assess and mitigate competitive and operational risks
Identify new revenue expansion opportunities, such as channels for partnering with therapists or geographic expansion, and evaluate the relative ROI of each
REQUIREMENTS
Minimum Requirements
5+ years of relevant experience, such as in consulting, corporate development, investment banking, private equity, strategy, and/or business operations
Strategic and analytical thinking
Ability to distill themes from complexity and develop logical frameworks for prioritization
Excellent collaborative skills, with strong written and verbal communication
Ability to work well cross-functionally and in a fast-paced environment
Attention to detail
Data-driven and comfortable working with large data sets and drawing meaningful insights
Proficiency with Excel and SQL
Experience with executing complex strategic and operational initiatives
Experience with implementing strategic, large-scale initiatives and projects in a change-oriented, fast-paced environment requiring deadline-driven productivity
Proficiency with structuring strategic analysis and messaging using spreadsheets and presentation software
Knowledge of best practices in business operations, service operations, customer support operations, internet/online media
Proven ability to work with different team members to design processes and implement strategic projects that solve business and organizational problems
Proven leader with stakeholder management, project management, problem-solving, analytical, written/verbal communication (framing, storytelling), teamwork, and recruiting skills
Diversity training or applicable experience, demonstrating cultural intelligence and sensitivity
Proficiency and experience in conflict resolution
Trauma informed communication skills
Additional Competencies
Personal passion for the MAPS mission of creating legal contexts for psychedelic use
Ability to lead, work independently, and liaise with relevant individuals/functions
Strong evidence of overseeing large development projects or multiple smaller projects that are timeline-oriented and require careful management
Ability to effectively manage competing and overlapping priorities
Solution-oriented and inspired to work in an environment that is mission-driven
Open and clear communicator with excellent written and verbal communication skills
Experienced with managing digital marketing and fundraising
Ability to be flexible, responsive, and creative as well as efficient, pragmatic, and organized
Highly developed emotional intelligence and leadership capacities
Comfortable with reading and understanding scientific publications
Technical literacy in common office software programs and computer hardware
How to apply:
Job Features
| | |
| --- | --- |
| Job Category | Marketing |
| Location | Remote |
| Role | Associate Director of Strategy and Partnerships |
| Industry | Research |