Director of Communications and Marketing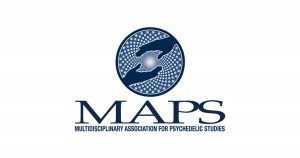 MAPS is going through an exciting period of growth, and we need a leader that can create donor and community support through marketing and communications within a virtual workplace that is fast-paced, always changing, and highly entrepreneurial. The Director of Communications and Marketing is responsible for planning, developing, and implementing the organization's marketing strategies, marketing communications, and public relations activities, both external and internal.
The three primary goals the Director of Communications and Marketing will serve are:
Provide leadership to the Communications and Marketing team to help meet MAPS' goals
Create communication strategies that are a blend of advocacy and media relations (corporate, governmental, political, and regulatory)
Create and grow a MAPS' membership drive and create membership engagement
Location
MAPS is headquartered in Santa Cruz, CA, but this position can be remote. MAPS standard office hours are set in Pacific Time. If working remotely, you must have a space to work with secure internet and reliable phone reception. This position requires frequent phone and internet meetings. Certain home office expenses may be reimbursed. A work computer will be provided. Occasional travel to the Santa Cruz or Oakland offices in California may be required.
Hours
Full-time, 40 hours per week, overtime-exempt.
We are a West Coast-based company and applicants must be available during normal business hours (9:00 AM – 6:00 PM Pacific Time, Monday – Friday). The exact schedule may be arranged upon hire. Occasional weekend hours may be required with advance arrangement.
Minimum Requirements
Proficient in the following areas:
Public speaking
Writing and editing
Ability to analyze marketing data
SEO
Paid advertising
Project management
Ability to take complex ideas and synthesize them
Keen eye for design and style
Asana (or similar project management platform)
Microsoft Office 365
Optional: Good understanding of drug policy and/or the field of psychedelics
Interpersonal skills:
Leadership skills that inspire collaboration and innovation
Empathetic listener
Strong communicator
Deeply enjoys bringing order from chaos
Proven track record of:
Experience driving membership programs
Marketing a new innovative idea, or product that is new to market
Working in fast-paced entrepreneurial spaces
Significant communications experience that includes a blend of advocacy and media relations (corporate, governmental, political, and regulatory)
A strong track record of positioning an organization to achieve tangible outcomes in a competitive communications environment
Diversity and inclusion
Multi-media storytelling
Preferred: experience in drug policy reform
Preferred: Trauma informed communication
Position Duties
Department Leadership and Responsibilities
Lead and supervise department functions:
Communications
Marketing
Advertising
Websites
Events
Inspire a healthy work-life balance
Create a department that feels safe and inclusive to the team and entire organization
Marketing
Oversee Associate Director of Marketing to ensure all marketing campaigns maintain a high-quality presence on all platforms
Oversee the creation of marketing email campaigns including the Email Newsletter (monthly), fundraising campaigns, event announcements, sales initiatives, study recruitment, and major news
Launch large digital advertisements campaigns to support MAPS' priorities and large marketing projects
Membership Program
Create MAPS' first-ever membership program and cultivate and grow it to reach at least 100k members within a year
The creation of the membership program will involve:
Designing the look of the program
Creating a marketing strategy with key OKR's
Deciding appropriate member incentives
Uncovering ways to creatively engage and inform our community of its value and importance to the movement.
Websites
Oversee maintenance, support and serve as executive editor for all 8 MAPS websites using established content management systems (CMS)
Support reliable implementation of customer relationship management (CRM) system and corresponding platforms
Reporting and Tracking
Responsible for creating, implementing, and measuring success while training mangers to learn these reporting processes for:
Comprehensive marketing, communications, and public relations programs
SEO success
Paid ads strategies
Social media reports that track and asses our user engagement, new users and adds, posts and strategies that proved effective
Media relations
Member increasement due to marketing tactics
Building Community and Education
Provide general communications, marketing, and public relations support for public-facing MAPS, MAPS Public Benefit Corporation (MAPS PBC), MAPS Europe, and Zendo Project
Creating communication strategies that are a blend of advocacy and media relations (corporate, governmental, political and regulatory)
Provide effective strategies that deliver messaging about worldwide psychedelic and medical marijuana research, education, and harm reduction
Publications:
Responsible for editorial direction, design, production, and distribution of MAPS' publications, including MAPS-published books, the tri-annual MAPS Bulletin, and other relevant publications
Engage our strong network of supporters to create vibrant virtual communities
Collaborate with partners, allies, and new connections to support the expansion of psychedelic education, science, fundraising, and medicine
Transform the public image of psychedelics and marijuana by reframing them as scientific, therapeutic, spiritual, and creative tools
Ensure that MAPS' brand identity remains coherent and in alignment with its mission
How to apply:
Job Features
| | |
| --- | --- |
| Job Category | Marketing |
| Location | Remote |
| Role | Director of Communications and Marketing |
| Industry | Research |