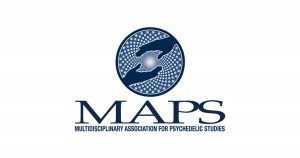 MAPS PBC is seeking a motivated, enthusiastic Clinical Data Manager (CDM) to support the Data Management Team in the execution of Phase I-III clinical trials. Reporting to the Director of Data Management & Services, the CDM will support data management activities covering study start-up, progression, and close-out within the Electronic Data Capture (EDC) system for projects conducted by MAPS PBC. The CDM will utilize knowledge of ICH-GCP standards, Title 21 CFR Part 11, and clinical trial processes, as well as proficiency in all aspects of data management from study start-up to study close-out. The ideal individual will have the ability to exercise good judgment in a variety of situations, with strong written and verbal communication, and organizational skills, and the ability to maintain a realistic balance among multiple priorities.
Location:
As we are primarily a virtual team, this is a remote position from a suitable home office with a private and quiet area to work. Secure internet and reliable phone reception are required. Applicants must be available 40 hours a week, during normal business hours for a California-based company. This position requires frequent phone and internet video meetings.
Hours: Full-time, 40 hours per week. We are a West Coast-based company and applicants must be available during normal business hours
(9:00 AM – 6:00 PM Pacific Time, Monday through Friday). The exact schedule may be arranged upon hire. Occasional weekend hours may be required with advance arrangement.
Requirements:
A Bachelor's degree in a scientific or quantitative field
2+ years of experience in clinical data management
Proficient in data management and database design concepts
Working knowledge of ICH-GCP and FDA regulations
Excellent organizational skills with great attention to detail
Ability to work independently and collaboratively within a team
Open and clear communicator
Excellent written and verbal communication skills
Ability to work proactively and effectively in a fast paced, high change environment
Demonstrated initiative and resourcefulness
Assumes responsibility and accountability for results
Proficient computer skills including MS office products
The qualified applicant must be flexible, well-organized, and can work well under pressure as well as prioritize
Responsibilities:
Contribute to development of clinical trial database specifications, including electronic Case Report Form (eCRF) design, roles and permissions, query logic, edit check specifications, and data transfer specifications,
Generate Data Management Plans, annotated eCRFs for biostatistician, source mappings, and eCRF instructions for end users using available templates
Develop role-based test scripts and execution logs for User Acceptance Testing (UAT) of EDC systems
Conduct and document EDC issue analysis, investigation, and clean-up
Generate data listings to facilitate central reviews needed for data clean-up, database reconciliation, data review, and discrepancy management
Generate EDC screenshots for regulatory submissions, study measure license agreements, and issue reporting
Review clinical research study protocols for database update implications
Perform closeout activities including database freezes and locks to ensure archiving per applicable
Develop EDC training materials
File and track user training documentation and data management deliverables in electronic Trial Master File (eTMF)
Maintain trackers for Issue Reporting, User Access Management, and User Roles and Permissions of EDC
Assist with process development such as SOPs, work instructions, forms and templates for data management activities
Record minutes during CDM meetings
Report progress to appropriate project management, Clinical Operations, and Safety
Communicate to internal and external clients (esp. regarding Data Management-led initiatives and issue reporting)
Check in regularly with supervisor and complete assignments by agreed deadline
Proactively seek methods of improvement, streamlining workflows, and building efficiencies in individual work and project outcomes
Perform other duties as assigned by management
FLSA Status: Exempt/salaried
Compensation: Salary available upon request. Includes full benefits package.
How to apply:
Job Features
| | |
| --- | --- |
| Job Category | Tech |
| Location | Remote // Oakland, CA |
| Role | Clinical Data Manager |
| Industry | Research |