Head of Commercialization and Patient Access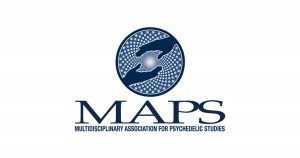 MAPS PBC is seeking an innovative mission-aligned professional with experience in late stage drug development and patient access to develop and lead the new Commercial and Patient Access department within MAPS PBC. The Phase 3 program for MDMA-assisted psychotherapy for PTSD has an NDA targeted for 2022, this is a first in class drug.
Reporting directly to the CEO of MAPS PBC, the Senior Director, Head of Commercialization and Patient Access has broad responsibility for strategic and tactical leadership and execution for all areas within the realm of commercialization including:
Go to Market Strategy
Manufacturing Partnerships
Supply Chain Distribution and Logistics
Safety, REMS, Pharmacovigilance
Patient Access and Pricing
Reimbursement and Managed Care
Marketing
The first initiative is to develop the commercial plan and supporting infrastructure for MDMA-assisted psychotherapy for people who suffer from PTSD followed by plans for other indications within Central Nervous System disorders. The Senior Director will have broad responsibility for developing the public and private payer interface and providing internal direction of health economic projects. Suitable candidates will have strong leadership skills and be able to work well in a fast-paced environment, provide strategic plans and build and manage a team. This person will be adept at organizing and managing information virtually using required project management systems.
Location:
As we are primarily a virtual team, this is a remote position. The current leadership team is primarily on the West Coast. This position requires frequent phone and internet video meetings and virtual management of the department.
Hours: Full time, exempt, salaried position. Must be available during normal business hours for a California-based company.
Requirements:
Degree requirement minimum: Bachelors, advanced degree such as MBA is preferred
10+ years of experience in the pharmaceutical industry with exposure to the mental health field (PTSD)
Proven cross functional leader who has successfully overseen FDA commercial launches of at least two pharmaceuticals or biotech products
Strong project management skills and experience in handling cross-functional initiatives across clinical, manufacturing, and commercial organizations
Experienced at problem analysis and developing solutions
Strong communication and diplomatic skills; ability to give presentations to a wide spectrum of audiences
Ability and willingness to work "hands on" and driven to achieve goals
Familiar with ICH-GCP and relevant FDA and international regulations and guidelines
Summary of Responsibility: Recruit, hire, lead, and develop the commercialization team across commercial functions. Broad Responsibility for:
Go to Market Strategy and Partner Relations
Lead commercialization strategy, bringing forward multiple options to leadership in alignment with the Public Benefit Mission, with a focus on building internal competencies for Go to Market Plans.
Evaluate commercialization options and negotiate agreements with domestic and foreign entities to scale the availability of treatment for market size and uptake.
Optimize roll-out of the FDA-approved treatment with consideration for projected timelines of rescheduling of MDMA across US states to ensure market penetration.
Work with Regulatory Affairs and Head of Safety to develop Draft Product Label (DPL), Target Product Profile (TPP), and additional key documents to increase uptake of the treatment.
Build and maintain partnerships with key stakeholders throughout the organization, commercial vendors, payers, and providers.
Manufacturing Partnerships, Supply Chain Distribution and Logistics
Develop commercial relationships and distribution plans; support vendor evaluation, selection, commercial drug inventory and assessment systems.
Coordinate with the CMC Department to ensure the supply of MDMA is aligned with the forecasted demand and the growing number of available therapists over time.
Determine the supply chain and distribution options within the REMS requirements. Work to find the most direct route of distribution to certified clinics for onsite delivery of treatment under direct observation.
Safety, REMS, Pharmacovigilance
Contribute to the design, implementation, and monitoring of REMS Elements to Assure Safe Use (ETASU) through robust mechanisms and compliance systems.
Support vendor evaluation, selection, and coordinate with the Safety Department for appropriate implementation for pharmacovigilance efforts and REMS implementation.
Set strategy for educating and influencing key payer decision makers while promoting appropriate utilization of MDMA-assisted psychotherapy within the context of REMS programs.
Support compliance with pharmacovigilance data collection standards and operational consistency across commercial programs.
Marketing, Patient Access, Pricing, Reimbursement and Managed Care
Collaborate with relevant departments to set pricing for drug plus administration costs, including psychotherapy. Develop a plan to maximize coverage and reimbursement from payers in order to prioritize Public Benefit over Profit in alignment with the special purpose of MAPS PBC while working towards financial sustainability.
Work closely with leadership to create a comprehensive payer strategy and establish clear metrics of success.
Work closely with the Therapist Training Team to forecast demand for training, grow the number of available therapist/certified sites and assess this in relation to growing patient access.
Oversee marketing plan for therapist training and commercial sales for an On-Site Drug Assisted Therapy.
Additional Competencies:
REMS (Risk Evaluation & Mitigation Strategies) development and management experience is beneficial
Experience with US Scheduled substances is a plus
Experience with partnerships for global commercialization is preferred
FLSA Status: Exempt / Salaried
Compensation: Salary available upon request. Includes full benefits
How to apply:
Job Features
| | |
| --- | --- |
| Job Category | Marketing |
| Location | Remote // Santa Cruz, CA |
| Role | Head of Commercialization and Patient Access |
| Industry | Research |