Document Control Specialist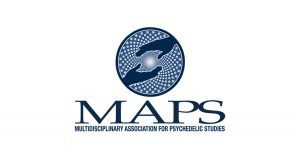 About MAPS Public Benefit Corporation (MAPS PBC):
MAPS Public Benefit Corporation (MAPS PBC) catalyzes healing and well-being through psychedelic drug development, therapist training programs, and sales of prescription psychedelics, prioritizing public benefit above profit. Founded in 2014, MAPS PBC is a wholly-owned subsidiary of the Multidisciplinary Association for Psychedelic Studies (MAPS) a 501(c)(3) nonprofit. More information about the organization is available at http://www.mapspublicbenefit.com/
MAPS PBC is committed to the evolution of psychedelic healing modalities. We are building a diverse and inclusive workplace where we learn from each other. We value transparency, autonomy, experimentation, and kind, direct feedback. We welcome applicants who thrive in the midst of a growing organization that values science and healing.
We believe in diversity and inclusion of people of all backgrounds, genders, races, ethnicities, sexual orientations, educational backgrounds, military and veteran status, religions, abilities, and perspectives. MAPS PBC values and seeks applicants who are people of color, queer, transgender, gender non-conforming, and gender fluid. MAPS PBC strives to establish a supportive, equitable and accessible work environment.
Position Summary: Reporting to the Systems Manager, the Document Control Specialist is primarily responsible for filing and quality control of auditable regulatory document filing in the Montrium eTMF for clinical trials. This position also supports data clean-up efforts, system configurations and documentation, as well as technology-related inventory management.
The Document Control Specialist must enjoy working in a small, entrepreneurial environment that is mission-driven, results-focused, and research-oriented.
Location: This is a remote position from a suitable home office with a private and quiet area to work. Secure internet and reliable phone reception are required. This position requires frequent phone and internet video meetings. Certain home office expenses may be reimbursed. A work computer will be provided. The MAPS PBC headquarters office is located in Santa Cruz, CA. Occasional travel may be required. Bay Area candidates preferred.
Hours: Full time, non-exempt, salaried position. Must be available during normal business hours for a California-based company. Occasional night and weekend hours may be required.
Minimum Qualifications:
A bachelor's degree in the biomedical sciences or a related field, or relevant experience with a strong interest in clinical research
Familiar with Good Clinical Practices
Demonstrated willingness to stay abreast of development in the area of professional competence
Additional Competencies:
Ability to work independently and within a team
Open and clear communicator
Excellent written and verbal communication skills
Confident and influential approach
Self-motivating, able to prioritize and take initiative
Make informed decisions based on guidance from manager and take responsibility for actions
Possess sound judgment, discretion and be detail orientated
Able to lead, motivate and understand the needs of others
Strong organizational skills with attention to details and timelines
Able to work quickly in a remote virtual setting
Computer skills, facility with word-processing and spreadsheet applications.
Coordination and planning of tasks and time management
Recognize potential obstacles and work within set timelines
Conscientious and precise delivery of work even when under pressure
Be proactive in problem solving
Ability to use the following tools with some training (previous experience a plus): Microsoft Office Applications (Word, Excel, PowerPoint, Outlook, SharePoint), Smartsheet, Zoom and Asana.
Description of Responsibilities:
Primarily responsible for quality control of auditable document filing in the Montrium eTMF
Generate data clean-up reports and resolve clean-up issues
Support basic configuration/optimization for systems
Ad hoc data issue analysis, investigation, clean-up
Documentation development under supervision of application manager, as needed
Smartsheet and Asana support
Support document inventory management
FLSA Status: Non-Exempt, this position is eligible for overtime.
Compensation: Salaried compensation commensurate with experience, range available upon request. Full benefits package included.
Job Features
| | |
| --- | --- |
| Job Category | Operations |
| Location | Remote |
| Role | Document Control Specialist |
| Industry | Education |