Project Manager – Content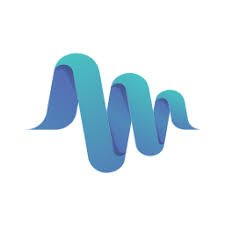 Resources for safe, structured, and responsible psychedelic use.
Third Wave educates the public on the importance of responsible and intentional psychedelic use. Our vision is to help co-create a global movement that embraces psychedelic use as a way to heal ourselves and our world. We do that by sharing trusted, research-based content that helps people feel safe, supported, and empowered as they follow their paths towards personal transformation.
Currently, we reach over 300K people per month and have been featured in the BBC, Forbes, and the New York Times. With the rapid growth of interest in psychedelics, we intend to expand our reach 10x within 12-18 months.
This is why we want you!
Reporting to our Managing Editor, you will be responsible for overseeing all projects related to our written content, podcasts, and videos. This includes processes that support content production, publication, and promotion to ensure all projects are delivered on time, on budget, and within scope. Please note that this is a full-time job.
YOUR RESPONSIBILITIES:
Strategy and Ideation:
Work with our Managing Editor to provide input into overall content strategy and brainstorm content ideas for our written content, podcasts, email campaigns, and videos
Content Production:
Source and integrate images into all articles (including coordinating with our illustrative designer), finalize all backlinks for each post, and categorize posts appropriately
Upload all emails into ActiveCampaign and schedule them for distribution
Oversee further development of our essential guides, including medical reviews, translations into different languages, and coordinating content partnerships
Manage process for repurposing content (e.g., podcast transcripts into additional blog posts; cutting up longer webinars into bite-sized videos)
Conduct final quality assurance in advance of content publication and distribution
Review all content to ensure it adheres to continually-evolving SEO best practices
Systems and Infrastructure:
Set up all content projects in Asana and supervise their progress to ensure all milestones are met
Assist with the management of user-generated content
Keep team members informed on project progress
Leverage and contribute to our internal processes
GENERAL REQUIREMENTS:
3-5 years of experience and a proven track record for managing content-related projects
Experience working with either an online publication/community, an ad agency, and/or a digital content marketing agency
Personal experience with psychedelics and other altered states of consciousness
Familiarity with both Asana and ActiveCampaign is preferred
Exceptional time management skills and an impeccable eye for detail
A good understanding of the basics of SEO and content marketing
Comfort working in a fast-paced dynamic environment
Ability to design complex project plans and execute according to them
Creative problem solving, taking initiative, and knowing when to ask for help
Passion for holistic wellness, personal responsibility, and mother nature
Ability to be flexible within the job to ensure the best processes/systems for smooth completion of all projects
WHAT WE PROVIDE FOR YOU:
Reasonable compensation with potential for future equity awards
Flexible vacation policy
Opportunity to work with a passionate team committed to co-creating a global movement that embraces psychedelic use as a way to heal ourselves and the world
Remote-first culture that encourages work-life integration
HOW TO APPLY:
Please submit your CV/resume to jobs@thethirdwave.co with the email subject line "Project Manager Content – Third Wave"
Job Features
| | |
| --- | --- |
| Job Category | Marketing, Operations |
| Location | California |
| Role | Project Manager |
| Industry | Media |