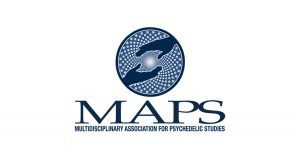 California, Remote, Remote
Multidisciplinary Association for Psychedelic Studies
About the Multidisciplinary Association for Psychedelic Studies (MAPS)

MAPS is a 30-year old non-profit research and educational organization that develops medical, legal, and cultural contexts for people to benefit from the careful uses of psychedelics and marijuana. Emerging research indicates that psychedelic therapy has the potential to be a breakthrough approach in treating PTSD, depression, addiction, and other medical conditions. This shift has the potential to unlock previously unavailable resources for the investigation of psychedelic-assisted treatments applied to our most critical mental health challenges. The Full Charge Bookkeeper role is an instrumental player in bringing this healing modality to the forefront of mental healthcare.
Why work for MAPS?
We value transparency, autonomy, experimentation, and kind, direct feedback. We welcome applicants who thrive during a growing decentralized organization that values science and healing. 
We believe in diversity and inclusion of people of all backgrounds, genders, races, ethnicities, sexual orientations, educational backgrounds, arrest or conviction record, military and veteran status, religions, abilities, and perspectives. MAPS values and seeks applicants who are people of color, queer, transgender, gender non-conforming, and gender fluid. 
Position Summary
MAPS is seeking a full-time bookkeeper who is experienced with nonprofit bookkeeping and accounting principles. Grant/Fund accounting experience is a must. The person in this role will be responsible for cash receipts, accounts payable and accounts receivable, multi-state payroll, revenue tracking by fund, ad-hoc financial reports and collaborating with the development and events departments as well as the administrators of the company store.
This role is responsible for organizing, correctly coding and reporting all revenue inflows to the organization. You must be able to work effectively in a fast-changing, entrepreneurial setting with diverse team players while working across organizational and functional boundaries.
You must have a customer-service personality, be a strong self-starter with experience or aptitude for working in a fast-paced, remote environment. You must have proficiency with QuickBooks accounting software, MS Excel and CRM platforms (such as Salesforce, Neon, Raisers Edge, etc.). Knowledge of Slack, Asana, SharePoint, Sage Intacct and MS Office is extremely helpful. High proficiency with Bill.com is also preferred.
Location and Hours
This is a remote position that will require for you to have a suitable workspace with secure internet and reliable phone reception are required.
This position requires frequent phone and internet meetings. Certain home office expenses may be reimbursed. A work computer will be provided.
We are a West Coast-based organization and applicants must be available during standard business hours of 9:00 AM – 5:00 PM Pacific. Mon – Fri
The exact schedule may be arranged upon hire.
This is a full-time, 40 hours per week exempt position. 
Position Duties
Accounts Payable
Manage accounting mailbox and enter invoices into Bill.com on a daily basis
Sync Bill.com with QuickBooks on a daily basis
Properly record MAPS credit card transactions into QuickBooks on a weekly basis
Login to bank accounts and ensure that all sources of expenses are accurately coded in QuickBooks on a daily basis
Work with A/R and Development to disburse and record refunds when requested
Record invoices received in the Traveling Mailbox on a weekly basis
Reconcile Bill.com aging A/P summary against QB aging A/P
Ensure very few bills if any are aged greater than 31 days
Assist with vendor and expense analysis
Assist with month-end close and year-end close
Other duties as assigned by the Controller and CFO
Accounts Receivable and Cash Receipts
Create receipts and invoices
Sync Neon donor CRM data with QuickBooks on a daily basis
Properly record MAPS store sales information in QuickBooks
Login to bank accounts and ensure that all sources of revenue are accurately coded in QuickBooks on a daily basis
Properly record revenue data from Stripe, Square, BluePay, Benevity and Amazon on a weekly basis
Record liquidated stock donations on a weekly basis
Record revenue from Traveling Mailbox funds received on a weekly basis
Record and track cryptocurrency donations
Assist with set up and maintenance of fiscal sponsorships in QuickBooks
Assist with month-end close and year-end close
Other duties as assigned by the Controller and CFO
Payroll and Benefits
Manage payroll mailbox and respond to employee inquiries on a daily basis
Ensure correct and timely entry of new hire and termination information into payroll system
Properly code employee reimbursement data in accounting software
Manage time tracking system and sync to payroll software
Quality check employee records and update payroll system accordingly
Process bi-weekly payroll
Manage and update multi-state payroll tax, unemployment and other related compliance obligations
Book payroll accruals each month
Assist with ACA reporting and compliance
Assist with personnel cost analysis
Assist with month-end close and year-end close
Other duties as assigned by the Controller and CFO
Collaboration
Collaborate with development department, MAPS store, events team and other departments to ensure accuracy and timeliness of data
Collaborate with all members of the accounting team in a manner that is collegial, effective and promotes a positive, friendly culture
Assist with annual audit, assist with 990 reporting, filing of tax returns and filing of other government compliance documents
Provide coverage of accounts payable and payroll duties in the event of vacations or sick leaves
Position Requirements
5+ years of bookkeeping experience (at least 2 years in nonprofit)
Associate degree in Accounting or Business Administration or equivalent experience
Ability to manage multiple priorities and tight deadlines
Ability to work effectively with minimal direct supervision
Grace and sense of humor under pressure
Experience in using:

Microsoft Office
Asana
CRMs
Bill.com
QuickBooks
Fundraising tracking software
SharePoint

Mentality that no job is too small or too big
Experience with successfully working in diverse and inclusive work environments
Track record of meeting deadlines while providing accurate deliverables
Working in entrepreneurial environment
Clean background check
Ability to maintain strict confidentiality
Optional
Experience working for the mental health industry; knowledge or psychedelic therapy for mental health
Compensation
Salary $55k-60k per year
Great Health Insurance/ FSA/ HRA/ Vision/ Dental
Life Insurance
PTO
Paid Holidays
401k
Additional Resources
How To Apply
Job Features
| | |
| --- | --- |
| Job Category | Finance, Operations |
| Location | Remote, California |
| Role | Accounting |
| Industry | Operations |