Justice, Equity, Diversity, and Inclusion ("JEDI") Officer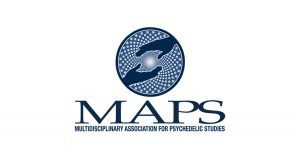 California, Remote, Remote
Multidisciplinary Association for Psychedelic Studies
Executive and Operational Support
Organization and Role Background
The Multidisciplinary Association for Psychedelic Studies (MAPS) is a 501(c)(3) non-profit research and educational organization that develops medical, legal, and cultural contexts for people to benefit from the careful uses of psychedelics and marijuana. Research indicates that psychedelics have the potential to be a breakthrough in treating PTSD, depression, addiction, and other conditions.
MAPS has worked for over 35 years toward paving the way for education and legalization of such breakthrough medicines.  MAPS is committed to bringing these healing modalities to the world and providing them in such a way that communities that most need mental health resources have access to them. This shift has the potential to unlock previously unavailable resources for the investigation of psychedelic-assisted treatments applied to our most critical mental health challenges.
MAPS is seeking a Justice, Equity, Diversity, and Inclusion ("JEDI") Officer. This is a newly created position designed to work cross-organizationally supporting the integration of JEDI into MAPS, including the non-profit organization and the Public Benefit Corporation, by partnering with a wide range of stakeholders to implement initiatives across both organizations.
The JEDI Officer will work to develop strategies to support MAPS' to prioritize Justice, Equity, Diversity, and Inclusion. This role will serve as a bridge between organizations, leading a JEDI Council to oversee the integration of JEDI into the organizations as well as JEDI Working Groups which will implement JEDI-related initiatives. The JEDI Officer is a matrixed role with solid line reporting to the MAPS Deputy Director and dotted-line reporting to the MAPS PBC CEO.
Why Work For MAPS?
At MAPS, we value transparency, autonomy, experimentation, and kind, direct feedback. We welcome applicants who thrive in a growing organization that values science, justice, and healing. 
We believe in diversity and inclusion of people of all backgrounds, genders, races, ethnicities, sexual orientations, educational backgrounds, arrest or conviction record, military and veteran status, religions, abilities, and perspectives. MAPS values and seeks applicants who are people of color, queer, transgender, gender non-conforming, and gender fluid. MAPS strives to continually improve upon the supportive, equitable, and accessible work environment.
MAPS is a dispersed workforce that offers full-time employment in a remote work environment. We are committed to conscious leadership and an inclusive team dynamic. Our culture is one of mutual respect, responsibility, and trust. Our employees' health and happiness are priorities, and we treat our staff like people, not numbers on a spreadsheet.
MAPS is at the forefront of changing the way mental health issues are treated and is committed to bringing dignity and access to overcoming mental health challenges through the conscious use of psychedelics. We believe we are changing the world, and we want you to be a part of it.
Learn more about MAPS:
Requirements
Required education and experience:
Justice, Equity, Diversity and Inclusion (JEDI) strategy and program development
Implementing JEDI initiatives (5-10 years experience)
Project management
Strong communication skills, including public speaking and managing conflict
Ability to take complex ideas and synthesize them
Asana (or similar project management platform)
Microsoft Office 365
Working in fast-paced work environments
Ideally: Good understanding of pharmaceuticals, drug policy and/or the field of psychedelics
Ideally: experience managing patient assistance programs in pharmaceutical companies

Position Duties
The primary goals of the JEDI Officer are:
Lead the JEDI Council and Working Groups to develop and operationalize JEDI initiatives across MAPS and MAPS PBC
Oversee the approved Health Equity budget, conserve organizational resources with innovative solutions to drive strategic DEI objectives, and work with MAPS Development team to raise funds for future Health Equity work.
Work with MAPS leaders to create strategies to drive JEDI outcomes in the commercialization of MDMA-assisted psychotherapy, including funding delivery structures for therapist training and patient access funds
Work with MAPS leaders to integrate JEDI into the cultural and public perception of psychedelics for the psychedelic community and BIPOC communities
Increase awareness of our programs in underserved communities and support recruitment of diverse participants in our programs (e.g., Therapy Training Program)
Identify and develop programs and partnerships to ensure underserved populations are prioritized throughout commercialization planning and implementation
Advise the MPBC Director of People and Culture and MAPS Human Resources and Team Development Manager on methods for embedding JEDI into the organization's culture and communications
External JEDI Functions:
Work with senior leadership to develop and implement JEDI initiatives and goals across the organizations (e.g., clinical operations, therapist training program, patient access efforts)
Prepare regular updates and reporting for Senior Leadership Teams, Boards, and Donors on progress towards JEDI goals
Develop a data-driven approach to monitoring the effectiveness of JEDI initiatives
Oversee the JEDI / Health Equity budget and work collaboratively with the Finance, Policy, and Compliance teams to execute funding approval and payment operations for that budget
Collaborate with Marketing and Education teams to ensure messaging and programming actively support and strengthen JEDI goals (e.g., improving equitable access through our websites)
Collaborate with Therapy Training and Clinical Development teams to continuously embed JEDI into our operations (e.g., in near term, establish a patient advisory board, including managing interaction with board and with internal stakeholders)
Collaborate with relevant teams to design outreach strategies to increase awareness of our programs in underserved communities and support recruitment of diverse participants in our programs (e.g., over the next two years, drive efforts to recruit a diverse group of therapist to our therapist training program)
Collaborate with relevant teams to develop on-going funding mechanisms related to JEDI initiatives (e.g., in near term, develop process for application for funds, granting funds, and administration of funds for expanded access clinic sites)
Collaborate with relevant teams to ensure our operating sites are balanced, equitable, and positioned to serve a wide range of populations (e.g., in near term, work with relevant functions to make our expanded access sites more equitable)
Collaborate with Commercial team to conduct and disseminate research on trauma trends and patient population distribution to inform resource allocation and focus
Internal JEDI Functions:
Bring a passion for JEDI work and a demonstrated awareness and understanding of diversity in all its facets including cultural, ethnic, racial, religious, gender, educational, age, sexual orientation, linguistic, professional, ability, veteran status and other differences that make us unique
Support leaders to develop staff within departments to hold the JEDI vision for their departments
Encourage and facilitate open and practical conversations to lead departments and teams to a greater understanding of JEDI
Advise relevant stakeholders on how to ensure that our commitment to JEDI is reflected in business processes and programs, including hiring, retention, and progression across all levels
Work with MAPS Human Resources and MAPS PBC People and Culture to develop guidelines that encourage diversity in promotions and leadership
Consult with Communications and Marketing departments on external and internal communications on JEDI initiatives
Create and strengthen community partnerships that support JEDI goals
Additional Competencies
Interpersonal skills
Leadership skills that inspire collaboration and innovation
Empathetic listener
Strong and clear communicator
Ability to effectively build partnerships and engage stakeholders
Demonstrated commitment to personal reflection and accountability
Ability to give and receive critical feedback in a compassionate manner
Practicing humility and right use of power
Group facilitation
Ideally: Knowledge of trauma informed communication
Compensation and Hours
This is a 40-hour per week exempt position
Employer Sponsored health, dental, vision, and life insurance
FSA contributions
3 weeks paid vacation
Retirement contributions
Location and Logistics
This is a remote position that will require you to have a suitable workspace with secure internet and reliable phone reception. This position requires frequent phone and internet meetings. Certain home office expenses may be reimbursed. A work computer will be provided.
We are a West Coast-based company and applicants must be available during standard business hours (9:00 AM – 5:00 PM Pacific Time, Monday through Friday). The exact schedule may be arranged upon hire. Occasional weekend hours may be required with advance arrangement and travel a few times per year may also be required.
Regular travel may be required (with COVID-19 precautions).
How To Apply
Job Features
| | |
| --- | --- |
| Job Category | Operations |
| Location | Remote, California |
| Role | Justice, Equity, Diversity, and Inclusion ("JEDI") Officer |
| Industry | Operations |