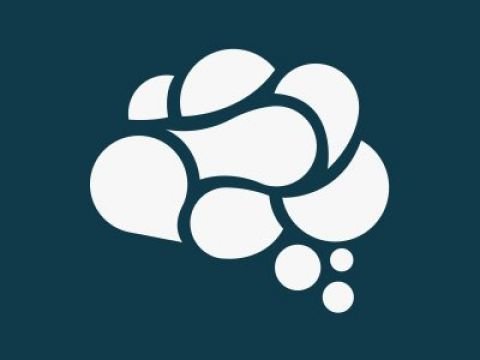 Psychedelic medicine is here

About Mindbloom 🧠
We guide people through life-changing breakthroughs with the next-generation of science-backed treatments: psychedelic medicines.
Starting with ketamine therapy for anxiety and depression, our product dramatically improves client:
• Access: Costs 70% less and available 100% at-home
• Outcomes: Clinical efficacy 2x greater than antidepressants
• Experience: NPS > Amazon, Netflix, and Apple
Come craft the future of mental health & wellbeing — trailblazers and pioneers wanted. 🚀

Literally Transform Lives ✨
Mental healthcare is a public health crisis that's getting worse, and legacy treatments aren't getting the job done.
At Mindbloom, we alchemize medicine, software, and artful content to deliver powerful therapeutic experiences that actually work, at scale.
For our clients, Mindbloom isn't a vitamin nor a painkiller. It's a life-saver.

With Mission-Obsessed Teammates 🧘🏽‍♀️🧘‍♂️
It all starts with a team of stunning colleagues who care passionately about our clients, our mission, and each other.
We approach our work as an act of creative contribution back to the world. From clinicians to marketers to engineers, everyone at Mindbloom plays a critical role in guiding others through a journey of healing and personal transformation.
Our CEO is a 3x founder building world positive companies (1 exit, 1 category leader with $120M raised), our Medical and Science Directors are pioneers in the fields of ketamine therapy and psychedelic medicine, and we're extremely well capitalized by top tier tech and healthcare investors.
We're the first mover and leader in consumer psychedelic therapy, and we have aspirations to build a household brand and the largest, most transformational mental healthcare company in the world.
We believe the team you build is the company you build. At Mindbloom, you will have a massive impact as a Guide changing people's lives.

Creating a More Conscious Company, Then World 🌎
If we succeed at Mindbloom, we will:
1. Accelerate the healthcare system's adoption of psychedelic therapies
2. Make a dent in global human suffering
3. Expand humanity's collective wisdom, compassion, and consciousness
Elevating worldwide consciousness starts with elevating our own. At Mindbloom, we're creating a more conscious company culture from first principles. We're zealous about radical responsibility, candor, wholeness, self-actualization, focus, and freedom (we've been remote-first from founding). Above all, we put clients first.
If you're extremely passionate about psychedelic therapies and fired up about doing the best work of your life while serving others, then let's transform some lives together.

Role 🎨
Overview
As a Guide on our Experience Team, you will work with our clinical care team to provide exemplary high-level support for our clients as they move through their therapeutic journey. You will help lead Mindbloom's virtual visits, support preparation and integration processes, handle any logistics or administrative tasks that arise, and maintain a warm, empathetic container throughout all of it. As an early hire in the program, you will also have the opportunity to help evolve the playbook, bringing your own unique perspective and thoughtful presence to each client you work with.
What you will do
Spend 30-40 hours per week communicating with clients over text, handling their questions and challenges, documenting interactions, and running virtual visits over videoconferencing.
Maintain a minimum of six 4 hour availability slots to do Virtual Visits per week, including weekends and evenings
Support powerful and meaningful client journeys through education and prompting around preparation, holding space for thoughtful integration, and creating accountability for new behaviors and actions that emerge.
Uphold a consistent rapid response time (within 24 hours, faster for text) to all client inquiries.
Achieve positive, transformative client outcomes as reflected in consistently high survey results and NPS scores.
Document all significant client interactions, and coordinate with our clinical care team to uphold high standards of care.
Help the team continuously improve our processes by contributing to improving our playbook

Sound Like You? 🎧
Thoughtful, empathetic, and personable on phone and videoconference
Capable of holding space for complex, challenging, and novel experiences with an open and positive attitude.
Extremely strong written and verbal communication
Available to work some weekday evenings/nights
Highly organized and detail-oriented
Passion for psychedelic medicine and mental wellbeing practices
Comfort working in a dynamic startup environment
Personal/professional connection to altered states of consciousness
Certification, training, and/or practice with one of the following is preferred: Zendo Project, Being True to You, Hakomi, MAPS, NLP coaching, Nonviolent Communication,
California Institute of Integral Studies, or other relevant institutions or protocols.
Embodies our core values: create transformational outcomes, practice intellectual honesty, make exceptional decisions, and cultivate wholeness

Benefits 🤝
Compensation: Competitive hourly rate
Flexible schedule and ability to work remote
Opportunity to be at the forefront of the psychedelic medicine and mental wellbeing movements, and to literally help transform lives
We are focused on building a diverse and inclusive workforce. If you're excited about this role but do not meet 100% of the qualifications listed above, we encourage you to apply.
Mindbloom is an Equal Opportunity Employer and considers applicants for employment without regard to race, color, religion, sex, orientation, national origin, age, disability, genetics or any other basis forbidden under federal, state, or local law.
Job Features
| | |
| --- | --- |
| Job Category | Customer Service, Operations |
| Location | Remote |
| Role | Guide |
| Industry | Healthcare |