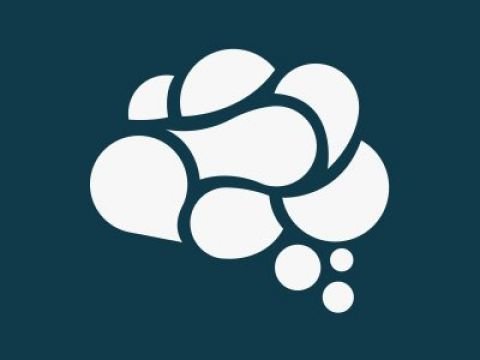 Psychedelic medicine is here
Mindbloom 🧠
We guide people through life-changing breakthroughs with the next-generation of science-backed treatments: psychedelic medicines.
Starting with ketamine therapy for anxiety and depression, our product dramatically improves client:
• Access: Costs 70% less and available 100% at-home
• Outcomes: Clinical efficacy 2x greater than antidepressants
• Experience: NPS > Amazon, Netflix, and Apple
Come craft the future of mental health & wellbeing — trailblazers and pioneers wanted. 🚀

Literally Transform Lives ✨
Mental healthcare is a public health crisis that's getting worse, and legacy treatments aren't getting the job done.
At Mindbloom, we alchemize medicine, software, and artful content to deliver powerful therapeutic experiences that actually work, at scale. 
For our clients, Mindbloom isn't a vitamin nor a painkiller. It's a life-saver.

With Mission-Obsessed Teammates 🧘🏽‍♀️🧘‍♂️
It all starts with a team of stunning colleagues who care passionately about our clients, our mission, and each other.
We approach our work as an act of creative contribution back to the world. From clinicians to marketers to engineers, everyone at Mindbloom plays a critical role in guiding others through a journey of healing and personal transformation.
Our CEO is a 3x founder building world positive companies (1 exit, 1 category leader with $120M raised), our Medical and Science Directors are pioneers in the fields of ketamine therapy and psychedelic medicine, and we're extremely well capitalized by top tier tech and healthcare investors. 
We're the first mover and leader in consumer psychedelic therapy, and we have aspirations to build a household brand and the largest, most transformational mental healthcare company in the world.
We believe the team you build is the company you build. At Mindbloom, you will have a massive impact. As Head of Operations, you will enable growth by scaling our national provider network, support team, and supply chain and fulfilment operations.

Creating a More Conscious Company, Then World 🌎
If we succeed at Mindbloom, we will:
1. Accelerate the healthcare system's adoption of psychedelic therapies
2. Make a dent in global human suffering
3. Expand humanity's collective wisdom, compassion, and consciousness
Elevating worldwide consciousness starts with elevating our own. At Mindbloom, we're creating a more conscious company culture from first principles. We're zealous about radical responsibility, candor, wholeness, self-actualization, focus, and freedom (we've been remote-first from founding). Above-all, we put clients first.

If you're extremely passionate about psychedelic therapies and fired up about doing the best work of your life while serving others, then let's transform some lives together.

Role 🎨
Lead operations at Mindbloom in order to meet soaring demand by rapidly expanding our complex supply chain while staying in compliance with state and federal regulations governing telemedicine
Scale Mindbloom's clinician, guide, and support partners from 20 to 200 over the next 24 months
Own gross margins, capacity, fulfilment, scheduling, and Cx KPIs by running a rigorous, data-driven organization
Build and lead a team of experts who care personally and embody Mindbloom's Culture of Consciousness
Partner with the leadership team on strategy and tech team on software that integrates with operations

Sound Like You? 🎧
Experience: You have 5-10+ years of operations leadership (Dir, VP, COO) experience in eCommerce, telemedicine, or consumer services including a proven track record of scaling and managing massive headcount
Mission-Obsessed: You have a deep personal connection to our mission
Strategic Leader: You contribute to the company and department strategy, inspire, and hire and develop director-level and IC hires
Process-Driven: You build clear, structured processes and hold yourself and others accountable to them
Puts Clients First: You make strategic trade-offs between operations objectives, end-client experience, and long-term brand
Remote-able: You excel in a remote-first, writing-based culture of freedom and responsibility
Candor: You seek and speak the truth directly and enjoy the practice of separating self from ego
Bias Towards Action: You still roll up your sleeves to build, and you drive initiatives from ideation through to completion
Cultivates Wholeness: You bring your authentic self to work, promotes wellbeing of team and peers; plays

Benefits 🤝
Insurance: Medical, dental, and vision insurance for you and dependents
Time Off: Unlimited vacation and sick days
Wellbeing: Steeply discounted Mindbloom products and services
Freedom: Design your own workday – we've been remote-first from founding
Responsibility: You get what you need to excel (MacBook, standing desk, co-working space, etc.)
We are focused on building a diverse and inclusive workforce. If you're excited about this role but do not meet 100% of the qualifications listed above, we encourage you to apply.
Mindbloom is an Equal Opportunity Employer and considers applicants for employment without regard to race, color, religion, sex, orientation, national origin, age, disability, genetics or any other basis forbidden under federal, state, or local law. 
Job Features
| | |
| --- | --- |
| Job Category | Operations |
| Location | Remote |
| Role | Head of Operations |
| Industry | Psychedelic Therapy |