Director of Development & Fundraising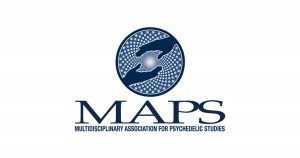 On a mission to create safe, legal, and beneficial opportunities for psychedelics in medicine and society.
About the Multidisciplinary Association for Psychedelic Studies (MAPS)
MAPS is a 30-year old non-profit research and educational organization that develops medical, legal, and cultural contexts for people to benefit from the careful uses of psychedelics and marijuana. Emerging research indicates that psychedelic therapy has the potential to be a breakthrough approach in treating PTSD, depression, addiction, and other medical conditions. This shift has the potential to unlock previously unavailable resources for the investigation of psychedelic-assisted treatments applied to our most critical mental health challenges. The Director of Sales and Major Gifts role is an instrumental player in bringing this healing modality to the forefront of mental healthcare.
Why work for MAPS?
We value transparency, autonomy, experimentation, and kind, direct feedback. We welcome applicants who thrive during a growing decentralized organization that values science and healing. 
We believe in diversity and inclusion of people of all backgrounds, genders, races, ethnicities, sexual orientations, educational backgrounds, arrest or conviction record, military and veteran status, religions, abilities, and perspectives. MAPS values and seeks applicants who are people of color, queer, transgender, gender non-conforming, and gender fluid. 
Position Summary
MAPS has been highly successful in cultivating large gifts to support our ground-breaking work, but we need to drastically expand our ability to fundraise to meet our goals and the demand for our treatments. Your primary responsibility will be to build, motivate and train a team that can secure donations from high-net-worth individuals to MAPS in the range of $1,000 to $10,000,000. The candidate can come from the for-profit or non-profit sector if they have at least 10+ years of experience in sales/ fundraising management and a proven track record of managing relationships with individual donors/investors, foundations, and companies. The goal of this role is not to secure funding through grants, but to harness the existing support we have from our donors and 
This role is responsible for setting the vision and strategy for MAPS' development department. You must be able to work effectively in a fast-changing entrepreneurial setting with diverse team players while working across organizational and functional boundaries.
You must have a deep understanding or strong willingness to learn about the use of psychedelic medicine as a healing modality for mental health issues and be aligned with the MAPS vision and mission.
Location and Hours
This is a remote position that will require for you to have a suitable workspace with secure internet and reliable phone reception are required.
This position requires frequent phone and internet meetings. Certain home office expenses may be reimbursed. A work computer will be provided.
We are a West Coast-based organization and applicants must be available during standard business hours of 9:00 AM – 5:00 PM Pacific. Mon – Fri
The exact schedule may be arranged upon hire.
This is a full-time, 40 hours per week exempt position. 

Position Duties
Sales Management and Leadership
Work with the existing team to develop strong managers and individual contributors and create a space that promotes diversity and inclusion within MAPS
Recruit, hire and develop additional members of the team to further build out our fundraising department
Assess organizational structure, culture, and department goals to identify what the department needs to be successful and adaptable to change and demands
Create, implement, and communicate a big-picture strategy for development initiatives across the organization
Study and learn the field of psychedelic medicine in order to communicate and understand the information that scientists and organizations in the psychedelic field provide and become a strong voice on the subject
Secure multi-year funding/underwriting for operations and programming
Work with the CFO and financial controllers to process incoming donations and stay compliant
Serve a key role within the team of Directors
Ability to make executive decisions that further the mission and vision of the organization
Fundraising
Identify and nurture new relationships and steward current donors
Direct and execute all aspects of the organization's development program, including capital, endowment, individual, annual, and planned giving
Identify and evaluate high-impact funding opportunities in psychedelic medicine
Leverage existing donor database to build a wide net of support across the globe
Planning and evaluating fundraising campaigns and activities while working with the marketing team to create cohesive digital media strategies
Oversee grant writing and identification of new grant opportunities
Relationship Building
Engage board members, allies and supporters in fundraising efforts where appropriate
Position MAPS as a resource for philanthropists interested in funding psychedelics and/or interested in funding new forms of therapy and healing modalities
Foster the donor community among philanthropists, scientists, and professionals dedicated to the clinical approval of psychedelic medicine
Orchestrate unique events that inspire conversation, community, and further support of MAPS
Articulate our drug development strategy to our funders and supporters

Position Requirements
10+ years of sales management experience
Ability to manage data and budgets for various programs and organizational functions
Skilled in synthesizing complex ideas and data into inspiring presentations
Good at public speaking and presenting ideas
Experience in using:

Google Docs
Microsoft Office
Asana
CRMs
QuickBooks
Fundraising tracking software

Excellent at running meetings and moving projects along while keeping engagement and human connection
Entrepreneurial spirit
Mentality that no job is too small or too big
A natural connector who thrives on bringing people together and fostering community
Ability to engage high-net-worth clients in a discreet yet inviting way
Experience creating inclusive work environments 
Track Record of managing and growing effective sales teams
Crowdfunding campaigns
Closing multi-million-dollar donations or deals
Creating programs that engage large donor bases of 10,000+
Obtaining corporate sponsorships
Working in an entrepreneurial environment
Optional
An established record of networking stakeholders and organizations in psychedelic healing and medicine
Compensation
Salary 100 -120k
Great Health Insurance/ FSA/ HRA/ Vision/ Dental
Life Insurance
PTO
401k
Job Features
| | |
| --- | --- |
| Job Category | Finance, Operations |