Specialist in Psychiatry and Psychotherapy/ Psychosomatic Medicine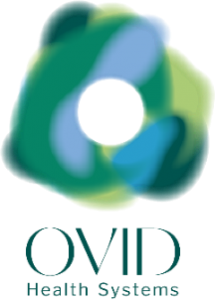 Integrating psychedelic therapies into the European mental health system
Specialist in Psychiatry and Psychotherapy or Specialist in Psychosomatic Medicine and Psychotherapy (m/f/d) in an innovative medical-psychotherapeutic private practice in Berlin
Who we are
At OVID Health Systems, we develop novel and evidence-based concepts for the treatment of mental illness with the help of psychedelics and altered waking consciousness, together with university cooperation partners.

The OVID clinic offers not only ketamine-assisted psychotherapy but also therapy using non-pharmacologically induced altered states of consciousness (e.g. meditation, body therapy, stroboscopic light induction, and evocative breathing techniques).

Cooperative research projects with psilocybin and other psychedelic substances for the treatment of depression, pain disorders, substance use disorders, and other indications are already planned.
Who we are looking for
To expand the clinical team, we are looking for part-time (ideally 50-80%) psychiatrist with experience in psychotherapy, or a specialist for psychosomatic medicine and psychotherapy (m/f/d), with an interest in practical therapeutic as well as conceptual work.
Your tasks
Development of new therapeutic protocols together with the medical management
Diagnostics and screening of patients with regard to their suitability for our therapies
Preparation of individual treatment plans for our patients and treatment within the scope of our therapy offer
Cooperation in the further development of our treatment concepts
Documentation of progress and evaluation of the achievement of objectives
Therapeutic support of patients in the context of clinical studies
Development of scientific publications in a team
Your profile
Specialist in psychiatry and psychotherapy or psychosomatic medicine and psychotherapy (m/f/d)
At least 5 years of experience in psychotherapeutic treatment, especially of depression, anxiety disorders, obsessive-compulsive disorders, and somatoform disorders
Solid cross-school understanding of guideline procedures; competencies in mindfulness-based and/or emotionally focused therapy procedures are desirable
German at native speaker level and business fluent English are required due to our profile
Knowledge and experience regarding altered waking consciousness
Previous work in a university environment is an advantage
Additional training in the field of body therapy, yoga or similar is advantageous
Confident and empathetic demeanor towards patients and colleagues
High level of social competence, teamwork and ability to work under pressure
Creative potential and motivation to develop new things
Organisational skills and high flexibility in task accomplishment
Communicative talent and critical thinking skills
Strong curiosity and desire to learn
We offer
The unique opportunity to have a leading role in the development of a novel treatment and practice concept
Interdisciplinary exchange in a young, motivated team
Varied spectrum of activities
Flat hierarchies and great creative leeway
Quick assumption of responsibility
Appropriate remuneration and excellent opportunities for internal and external training
How you can apply
Please send your CV, cover letter (or personal video), and references to recruiting@ovidhealth.eu.
If you have any questions, please contact Mr. Leopold Jedina (Tel: +49 30 / 257 69969).
Job Features
| | |
| --- | --- |
| Job Category | Psychiatry, Science |
| Location | Berlin, Germany |
| Role | Specialist in Psychiatry and Psychotherapy |
| Industry | Psychiatry |